Let me be upfront. As per Chinese government policy, employers in China prefer hiring native English speakers (UK, US, Canada, Australia, New Zealand, Ireland, and South Africa) to work as English teachers.
But is it true Filipino teachers can teach English in, let alone go to China via direct hire? YES! And I am going to show you how I did it! Because I believe You KEN do it too. So without further blah blah, let's get right into it.
Requirements For Getting A Chinese Work Permit
Getting a work visa (Z visa) for China may seem daunting. While it's true that there are a plenty of steps to follow and it can take some time, there's really nothing to worry about. I am here to answer all of your questions, and guide you through the entire process to make it as easy as possible. First off, the following are the documents required to start the process: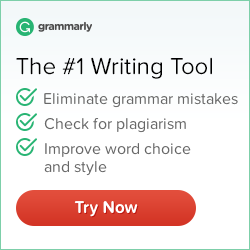 You: Oh my God, is it going to be more difficult for me to obtain authentication for my documents? Shhhh, don't panic! The process stays the same. The fee stays the same. Just visit the DFA and let them do their job of putting Apostille Stamps/Seals on your documents. Put it this way: The Apostille stamp/seal is the new red-ribbon. That's it! Check the image below.
So, again what are the documents to submit in order for you to get a work permit?
Holding at least a Bachelor's Degree. Diploma and TOR should come with Red-Ribbon Apostille Stamp/Seal from the Department of Foreign Affairs, then Authenticated by the Chinese embassy.
NOTE: When you apply for an overseas employment opportunity, one of the main requirements is to have your TOR (transcript of records) and diploma go through CAV processing.
We supply 100% authentic & insanely affordable Emporio Armani watches with FREE Daniel Wellington bangle. Contact me or scan the WeChat code below.
CAV stands for Certification, Authentication, and Verification, CAV is a process done with the DepEd, CHED, and TESDA to ensure that an individual's school records and documents are indeed authentic and legal. If you don't know anything about it, go ask your school registrar about how to process CAV. DFA will never authenticate your DIPLOMA and TOR if those have not been CAVed. Got it?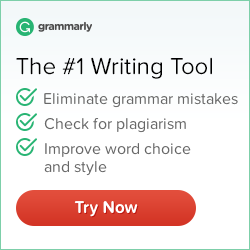 NBI Clearance (no criminal record/some employers may call it: police clearance). It must have an Apostille Stamp/Seal Red-Ribbon by the DFA, then Authenticated by the Chinese embassy. NBI Clearance (multi-purpose, blue-colored document) is the ultimate piece of document to secure proving you have a clean police record in the Philippines. If you work abroad, this is the proper document to submit to your employer. Some employers don't know the difference between NBI and the local Police Clearance we also issue in the Philippines. Never ever submit Police Clearance to your employer! Copy?
PRC License/TESOL certificate. For Education Majors, professional teaching license is something some schools require. Your PRC License has to be DFA and Chinese Embassy-authenticated. But before you bring your PRC ID to the DFA, it has to be authenticated first by the PRC (Professional Regulation Commission). Go to the nearest PRC office/service center .

Bring along either a scanned or photocopy of your PRC ID.
No need for an appointment. Before getting yourself a queue number, make sure you have bought 2 pieces of documentary stamps.
Doc stamps are sold outside PRC offices and centers and each stamp costs around PHP20.00.
To authenticate PRC license, follow the steps below:
Get a queue number and tell the guard you are for PRC license authentication.
Fill out authentication form. Click this link to see the form. Have your scanned or photocopied PRC ID and 2 pieces documentary stamps ready. Don't forget to bring your original PRC ID license.
Wait for your number to be called (Window 2).
Submit application/authentication form along with documentary stamps, and scanned copy of the ID. Present your original PRC ID as well.
Pay PHP75.00 at the cashier.
Show receipt to Window 2.
Wait to be called (Window 1) – Release of authenticated license.
Depending on your employer, though you are an educ grad holding a teaching license, some would require you to secure a TESOL certificate (at least 120 Hours) as well. My suggestion: if you don't have one, get it today! Some parents also care to double-check if you are TESOL-certified.
For non-education graduates like me (AB-English), TESOL certification is a must. (I came across some employers who require PRC license even for non-education graduates). TESOL/TEFL should be red-ribboned apostillized by the DFA, then authenticated by the Chinese embassy.
Why Invest In Legit TESOL
If you're getting a TESOL certificate online for as low as $10.00, think again. Yes, getting a TESOL certificate isn't a joke. Buying so-called great deals like 10USD TESOL and such have its drawbacks. And it might cost you much more than save in the long run.
In June this year (2019), the parents of my entire class asked me if I really am a TESOL-certified teacher.
I ended up explaining and showing them the TESOL organization behind my certificate: how big it is, the monthly activities, the website, Instagram page, Facebook page, affiliations with different organizations. With your 10USD worth TESOL, can you?
In China, (perhaps pretty much everywhere else, be it online or onsite ESL-related job) TESOL is somehow God. Buying a cheap TESOL cheaper than an iPhone case might cause you to lose your job. Careful.
Invest in a legit TESOL certificate. I can help you get a legit TESOL certificate. Invest one-time and use it lifetime.
One more thing about TESOL: Before the DFA & Chinese Embassy authenticate your TESOL, it must first go through a process called CANA (Certificate of Notarial Act). Step 1. Notary Public where they make an affidavit for your TESOL, COE, Medical Certificate. Step 2. Regional Trial Court where CANA is actually made.
Since I lived near Quezon City Hall, I went straight there. The Hall of Justice building where RTC (Regional Trial Court) is housed can be found at the northeastern side of the city hall's main building. State your purpose when you reach RTC. I told them I wanted my TESOL certificate CANAd.
They then advised me to go to the notary public located somewhere outside the Hall of Justice building. After the affidavit was made, I went back inside the Hall of Justice building where I submitted the entire document: Photocopy of my TESOL and my passport, affidavit from the notary public, and payment. You will then get a slip/receipt containing the release date of your then bounded CANAd documents.
Optionally, you may first go to a Notary Public nearest you and tell them you want an affidavit (CANA purposes) for your either TESOL, COE, or medical certificate. Never ever forget to let them know: the affidavit is for securing CANA. Prepare around PHP800.00 for this entire CANA process. Good luck!
Medical Exam. It must be taken at an accredited DOH/POEA medical facility in a format that meets Chinese embassy requirement. Mine was taken at My Health Clinic. They will give you a medical certificate in English, but my employer demanded the clinic should fill out (handwritten) the physical exam form in Chinese version to which My Health Clinic happily complied. My employer did not require me to authenticate my medical certificate. Some employers however, require. So better ask your employer if you need to authenticate your medical certificate. If your employer demands authentication, then have your medical certificate CANAd first before you go to the DFA and Chinese embassy.
Certificate of Employment. At least a combined (online & onsite) 2 year-teaching experience and signed with employer's email and number. I did not authenticate mine. But some employers require you authenticate them. COEs have to be CANAd before the DFA and Chinese embassy can authenticate them.
CV/Resume. No need to authenticate.
Reference or Recommendation Letter.
Copy of passport. Scan the passport information page. It's the one with your photo and personal info.
Passport-size digital photo. I went to the nearest photography studio and had my passport-size photo taken and then got them in 30 minutes. I then scanned 2 copies.
Recap: Required Docs for Work Permit
Bachelor's Degree (CAV, DFA, Chinese Embassy-authenticated)
NBI Clearance (DFA, Chinese Embassy-authenticated)
PRC License/120- hour TESOL certificate (CAV, DFA, Chinese Embassy-authenticated
Medical Exam
Certificate of Employment
CV/Resume
Reference or Recommendation Letter
Copy of passport profile page
Passport-size digital photo
Affordable DOH/POEA-Accredited Medical Clinic:
Sea-Landers Diagnostic & Treatment Center. FEE: PHP2,300.00. You may call them at 0919-347-2369. Address: 2/F STANISCO TOWERS 999 PEDRO GIL Cor. AGONCILLO STS. Ermita, Manila
If you have an urgent need for a TESOL certificate, I can help you. Contact me here!
DFA Authentication Information
Before you proceed to the DFA office, check out their website for requirements and additional information. By the way, I had all relevant documents authenticated at Ali Mall in Cubao. The process is fast. No long-queue experience. Check out the fees and release timeframe below.
| | | |
| --- | --- | --- |
| PROCESSING TYPE | FEE | RELEASING TIMEFRAME |
| Regular | 100/document | After 4 working days |
| Express | 200/document | After 1 working day |
Chinese Employer Obtains Work Permit
Before you can get your working visa for China, you first need to get a work permit. Your work permit is issued by the Ministry of Human Resources and Social Security of the People's Republic of China and your employer is the one responsible for the work permit application.
However, before your employer secures the Work Permit on your behalf, you must prepare, SCAN, and then send VIA EMAIL the above required documents in PDF format to your employer. Some employers demand you send all documents via either FedEx or DHL.
I was lucky. My employer only required me to send the documents via email. Once received and printed out, your employer can now apply for your work permit. In my case, my employer processed the application on a Monday and I got the notification letter of foreigner's work permit on Friday that same week. I couldn't believe how fast he made things possible. I got the work permit in just 5 days. The Chinese work permit should come in two language versions: one in Chinese and the other in English. He scanned and sent them to my email. I then printed them out.
Filipino Teachers Can Apply For A Z Visa
Be early when you go to the Chinese embassy. I chose to go there at 4:30 in the morning. You will definitely see people earlier than you. Ask where the line is and claim your spot. The guards won't let people in until it's 8 o clock in the morning. However, as early as 5 o' clock you may enter the building. The guards allow you to register in the log book in exchange for one valid ID. They will then provide you with another ID you have to wear at all times while in the building.
The Chinese embassy opens at 9 o' clock in the morning. You guys have to wait outside the building from when you get there until 8 o' clock. While waiting though, if you feel like using the rest room, don't hesitate to ask the guards anytime, they allow people to use the rest room inside the building. A useful rule of thumb: Be friendly with the security guards. You will meet the same faces several times over the course of securing all necessary documents. One time or another they can help you out in some way.
At 8 o' clock, you will then be allowed to enter the building and told to form another line somewhere near the elevator on the ground floor. You will stay there for around 15 minutes after which the guards will instruct you to go up the stairs into the 2nd floor. Just follow the flow. When you get there, you will see a lady guard (almost always the one doing it) handing out the queue numbers. State your purpose: either or both authentication, z visa application, or claiming or making a payment.
Chinese Z Visa Requirements
For some reason I found it easier to apply for a Chinese Z visa than apply for a tourist visa. All you need to submit are the following requirements:
Work Permit in PDF format (Chinese and English). Submit a photocopy of both version. Your Chinese work permit contains a barcode that the embassy can use to verify its authenticity. No need to submit the original nor have your employer sent it to you it via mail courier.
Passport (original and photocopies) – Submit (1) one photocopy of passport identification page (the one with your picture) and (1) one photocopy of the last page containing the information of the person to contact in the event of an emergency. If you have old passports, bring and photocopy them. If you have obtained Chinese visas in the past, photocopy all of them. Include them in the submission.
Visa Application Form – The form must be filled out completely and legibly, all in capital letters, as advised by the embassy. Fill out the form online/electronically using either Adobe Acrobat Reader DC program or Google Chrome. When you download the Chinese Visa application form from the website, open it with Google Chrome. You'll discover the PDF file becomes fillable. Provide the needed info. You may have noticed that the texts adjust itself as you type in the information. Don't worry if some words are bigger than others. It won't matter. (If you have questions, write them down via the comment section). If this doesn't help, check out pdfescape. Im pretty sure this website can help you fill ut PDF based forms.
Digital Photo (2 pieces-passport size and recently-taken) – Make sure to tell the photographer that you need a passport-size digital photo for your Chinese visa application. Paste one of the photos onto your filled-out visa application form and attach the other one to the document with a paper clip.
When you submit these documents, the embassy personnel expects them to be well-organized. So what I did was I brought paper clips, correction tape, and a folder where I put every document into. Once confirmed that the documents are complete, the personnel will hand you over a pick up slip containing information as to when you should go back to pay for and claim your visa. Don't lose it. You'll pay for your documents on the day you pick them up. There is no express service for Z visa. In my case, I submitted all requirements on December 17 and I got my Z visa on the 20th.
Update as of August 9, 2019. The Chinese embassy requires you to submit the following additional requirements for Z Visa:
A photocopy of your CAV: TOR and Diploma
Resume
COE (Photocopy and original)
Business license of your employer (photocopy)
Passport/National ID of your employer (photocopy)
Employment contract (photocopy and original)
Got My Z Visa In 4 Working Days
I went to the Chinese embassy as usual very early in the morning. At around 8:10 AM, the lady guard gave me a ticket. Tickets contain your queue number and are categorized into 3 colors. The pink ticket is your queue number for making payments. The green one is for authentication. The white one is for visa filing.
The guards will guide people though. Don't hesitate to ask if you are confused. Seating arrangements exists especially for applicants who are picking up and paying for their documents. When it was my turn to pay, I handed the cash and pick up slip to the cashier. It would be better if you give an exact amount. I could still recall when I gave Php 2500 and the cashier told me to go back for my change (Php100) once I would get my documents. (Trust me, there are tons of paying applicants lining up.) Once you get your receipt, you then wait for your turn to claim your documents from the release window which is just on the left side of the payment window.
| | | |
| --- | --- | --- |
| Document Authentication Fee | Php 1200.00 | 4 working days |
| Z Visa Application Fee | Php 1400.00 | 4 working days |
The website of the Chinese embassy in the PH tells you a different amount for authentication fee. Note this section of the website is outdated. In short, follow what's written on my blog.
Still following the queue/seating flow, I patiently waited for my turn. Then just about 2 or 3 minutes gone by, it was now me and the releasing officer. I couldn't help thinking about how an elusive Z visa looked on my passport. The passport landed in my hands as the personnel threw it into the window opening, I caught it and flipped the pages fast. And there, OMG, I saw the letter Z imprint with an inviting look. I was ecstatic and so proud. There was no fancy interview, no headache, (and no breakfast). I left the building happy.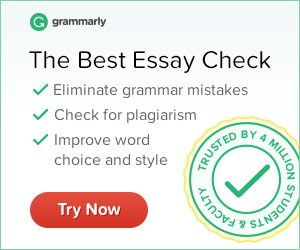 Do you have questions? Let me know through the comments below. Or add me on WeChat: iambaratora.