If you're applying for a Chinese Visa, be it tourist or working visa, chances are (especially for first timers), you're clueless on how to fill out the visa application form. Worry no more, this article will save you from getting a pain in the neck.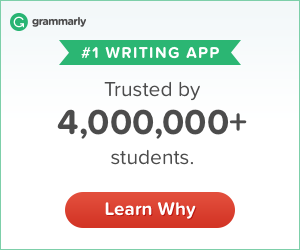 Google Chrome Works Like Magic
The visa application form in PDF format works out of the box with Google Chrome. That being said, get yourself a Google Chrome browser right now (preferably the latest version). If you are already using Chrome while reading this blog, great job. Now let's get started.
First, download the visa application form. You may have noticed that the boxes and blanks are in grey which means they are now fillable. Start enjoying the magic!
It's important to keep in mind that the application form is categorized into five parts. But you only have to fill out Parts 1 up to 4. Leave Part 5 alone.
Part 1: Personal Information
Part 2: Travel Information
Part 3: Other Information
Part 4: Declaration & Signature
Make sure to write everything down in UPPER CASE LETTERS.
Date of Pick Up: Z visa applicants have no choice but to check the box that says 4rth working day.
Part 1: Personal Information
I'm going to tell you how I exactly did it no more, no less. And I'm only going to help you out with the ones you probably have no idea about. For example, FULL ENGLISH NAME AS IN PASSPORT is something so no brainer.
Name in Chinese: N/A
Other names: N/A
Former nationality: N/A
Local ID/ Citizenship number: My Driver's License Number
Passport/Travel document type: Ordinary
Current occupation: Company employee
The letters adjust accordingly in size as you type them in. Feel free to use the space bar as well to make them look justified inside the box.
Part 2. Travel Information
Major purpose of your visit: Work (Z)
Intended number of entries: As far as I can remember, I left it BLANK.
Expected date of your first entry into China on this trip: I had made up one. I submitted my Chinese visa application form on December 17, 2018 and got my Z visa on December 20, 2018. What I had written down here was: January 25, 2019. Fast forward, I eventually ended up flying to China on January 8, 2019.
Itinerary in China: One year from the expected date (based on the work permit not on the contract) and the address of your apartment in China. See the image below.
Who will pay for your travel and expenses during your stay in China: MYSELF
Information of inviter in China – Name, Address, Phone number, Relationship with the applicant: N/A
Part 3. Other Information
All questions from 3.1-3.5 should be marked: NO. I marked 3.6 and 3.7: N/A. For 3.8, see the image below.
Part 4. Declaration & Signature
Affix your signature (no need to write your name) where its says: Applicant's signature. The Date part is the day you're filling out the form. That's it. You're done.
Don't forget to share this to your friends. And if you have questions, let me know via comments below.